&nbsp &nbsp &nbsp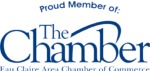 In the table below, enter your expected selling price, your real estate agent's commission percentage and the amount you still owe on your property. Then click the calculate button to find out what percentage of your equity you'll be paying to your agent.


This commission of $12,000 comes from 6% of your estimated selling price of $200,000.

You are paying 12% of your equity. That is, you are paying $12,000 commission on $100,000 equity.