&nbsp &nbsp &nbsp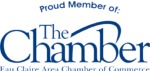 Date: 6/16/2010

I was not familiar with the paperwork involved (offers, counters, etc.) but was able to figure it out without too much trouble. The only other surprise was the fact that we got a full price offer within one day of listing!!

The $395 flat listing was exactly what we needed and the extra ability to use Michael as a sounding board for the offer was much appreciated. It was also nice to know we could add extra services if we had needed them. Can't think of anything else needed.

It was a very easy process and I really appreciate you being out there and providing a good service at a fair price. A full listing agent would have done about the same amount of work, but taken a lot more of my money!

-Chris Turner, Eau Claire


---

Date: 6/5/2010

I was surprised by the quick access to the prospective buyer's feedback via the website--this was great and very useful in making decisions.

Save yourself the money of using a full service listing agent--most listing agents aren't present when prospective buyers see the property anyhow, so you basically end up paying a large commission for a MLS entry. Michael Paul was an excellent resource in pricing the property and advising on the procedures in the sale. I recommend utilizing the full service option where the contract is handled by Discount Realty Works--it saves a lot of hassle in the contract negotiations stage.

-Pamela Bergquist, Chicago IL


---

Date: 6/3/2010

We wish to thank you for the great work you've done to help us sell both our home and lot in WI. We can't say enough about your business to those we talk to about our experiences.


Rick and Carol Fields


---

Date: 5/28/2010

Everything went as we had hoped. No surprises, no recommendations for improvement. Worth the $! Thanks for your help!

-Liza and Will Schroeder, Rice Lake WI


---

Date: 5/7/2010

Hello- Yes, we would you recommend Discount Realty Works to friends and family. Our sale went as well as we could have hoped for. We were surprised by how much paperwork had to be completed in the end process, but we appreciated all the help and how available Michael was.

-Bethany and Brad Curtis, Rice Lake, WI


---

Date: 5/5/2010

I can't think of any way to improve your services. If we had questions you answered them promptly.

We do recommend Discount Realty Works to other people. The extra effort of taking on some listing tasks was worthwhile.

We would have liked to sell it sooner and to get the appraised value, but this was a unique situation with the recession and housing glut. A lot of people clearly were aware the house was for sale. The house had some charm, hardwood floors, etc., but also some quirks that probably made it less appealing to the average buyer.

Joe and Bonni K, Eau Claire


---

Date: 3/24/2010

Selling in only two days was a plus, but we were also very pleased with the help we received from Mike. There were quite a few times where things came up on weekends or late evenings and he was always available to help. Not fully understanding the realty business ourselves, we were very happy to have Mike on our side. The money we saved going through him was quite substantial as well!

The help that Mike provided to us throughout the entire process was well worth the minimal fee. Previous to finding Discount Realty Works, we had looked into several other realty companies in the area and had a hard time with the idea of paying the large commission fees attached to the service provided. Selling on our own seemed overwhelming and we were afraid of getting in over our heads. Discount Realty Works was the solution to our problem! When we met with Mike we were pleasantly surprised to hear what he had to offer and how little it would take out of our pockets! Mike's expertise in the field allowed us to feel much more comfortable throughout the entire process. We have recommended Discount Realty Works to everyone we know that has talked about selling. We couldn't have asked for a better experience! Thanks Mike!

Melissa and Lyle, Eau Claire


---

Date: 3/9/2010

Keep up the good work Mike. Any people, sellers or buyers I can send your way I will. thanks for everything!

Some things that surprised us regarding our home sale:
1.) How long it took for the house to sell.
2.) Pleasantly surprised at how hard Discount Realty Works worked at getting the house sold.
3.) How picky buyers are in regards to wanting everything perfect right away.
4.) How good the communication was with Discount Realty Works as opposed to the previous agent we had.

Can't think of any way to improve your services.

John and Roxy, Eau Claire


---

Date: 11/19/2009

We would you recommend eauclairebyowner.com to friends and family. The extra work of selling without a full-service listing agent was worthwhile; we saved thousands and the sale went as we hoped it would. We did encounter some weird people, some agents were not very friendly, and there were some odd requests from lookers. But we cannot think of any way to improve your service. We were very satisfied. Our house was only on the market 4 months.

Kathy Kattestad, Eau Claire


---

Date: 9/10/2009

The Eauclairebyowner website was so easy to use! Michael Paul was an excellent resource from the first day we signed up to the day we closed on our house. I have already and will continue to recomment Michael Paul and Eauclairebyowner.com to everyone I know!! Thank you for all you did in helping us sell our home!

- Scott and Nicole Rothbauer, Eau Claire


---

Date: 9/9/2009

All went well. Can't think of a thing to improve. Only real surprise was how much we enjoyed showing the house ourselves and seeing the nice responses to the house. Nothing negative happened at all.

- Jim and Virginia Reitz, Eau Claire


---

Date: 8/24/2009

Micheal Paul, and Discount Realty offer a quality, knowledgeable service. The word "discount" might denote to some "less than professional," but nothing could be farther from the truth. Discount Realty operates with integrity, skill, and a great knowledge that help owners sell their homes. The service and support we received from Michael and his company surpassed or was at least equal to what we got from a "conventional" realty company the last time we sold our home- but for $14,000 less than what it would have cost us using one of these companies! My wife and I couldn't be more enthusiastic about our selling experience with Discount Realty.

- Richard and Carol Fields, Eau Claire


---

Date: 9/7/2009

I would do it all over again! Everything went very well. And I was very excited to have the offer I was looking for within two weeks of listing!

-Katie Lee, Eau Claire


---

Date: 8/28/2009

Our sale went as we expected. The extra effort of taking on some listing tasks was worth the effort because we saved over $4,000. We have no suggestions for improvement; you've got a well oiled machine!

Shawn and Laci, Eau Claire


---

Date: 8/2/2009

I was completely satisfied. I don't think there is that big of a difference in "full-service" vs. DRW/ECBO. I have several friends with homes for sale, currently. Many of them intend to use DRW/ECBO when their "contracts" are up. We will recommend your services.

Julie and Chris Coach, Chippewa Falls


---

Date: 7/23/2009

We would recommend eauclairebyowner.com to friends and family. The extra work involved in selling the home ourselves was worthwhile. We did not encounter any surprises.

We sold our home in less than a week, what more can you ask for. You made everything very easy. We had a great experience and will definitely use your services again. Thanks Mike.

Wendy and Jamie B. Eau Claire


---

Date: 7/23/2009

No suggestions for improvement come come to mind. We were satisfied with the services. Just a learning process, no big surprises during the sale. Everything went as we hoped, the little extra work was worthwhile, and we do recommend the service to others.

Paul S, Eau Claire


---

Date: 7/15/2009

We were able to drop our asking price by using eauclairebyowner.com and were surprised by the response. We actually had multiple offers within a short time of activating the listing! No suggestions fir improvement - liked the ala carte approach that allows customers to pay only for the services needed. We were very pleased with the results and would definitely use eauclairebyowner.com again.

Amy and Gil, Eau Claire


---

Date: 7/7/2009

We would recommend this service to friends and family. The extra work was worthwhile and the sale went as we hoped. It is very expensive to sell a house, that can be discouraging for people. This worked well for us. We are pretty comfortable showing our house and we knew about what we could get for our house considering we wanted to sell quickly. If we hadn't known what it was worth, it would be good to have another opinion on that.

-Nate and Katie, Altoona


---

Date: 6/22/2009

We were surprised as to how easy it was to sell on our own! Once we had an accepted offer we let the Title Company take over and complete the sale. We can't think of any way to improve this service. We would sell another house by owner in a minute. Michael was always very quick to make our changes to the website and MLS and setting up open houses was a breeze. Thanks alot for the great service!

-Lori and Garry Grant; Eau Claire


---

Date: 6/9/2009

Listing my home with Eau Claire by Owner was a great experience. Michael was very responsive to my needs and made the process very clear and simple. I'm very happy with the money I saved by choosing Eau Claire by Owner to sell my home!

Tony R.
Eau Claire


---

Date: 6/7/2009

Once we had it posted with Eau Claire By Owner, we actually had activity on it! We can't think of any way to improve the service.

We were a little hesitant going into it, not knowing how this service would be better than listing it through a local realtor company along with the audience it would reach out to. We were pleasantly surprised when we started getting hits on it! We would highly recommend this service to everyone we know! Thank you!

Jim and Michele O; Altoona


---

Date: 4/20/2009

This is the third home my wife and I have sold without using a Real Estate Agent. The service provided by Mike (ECBO) was Outstanding! Mike listed our home on Wednesday and we had an accepted offer the following Monday - just 5 days later.

If you're willing to take less than two hours to read some forms and show your house yourself you can save thousands of dollars in the process.

Mike is very professional and explains the process in clear easy to follow instructions. I would recommend ECBO.com to anyone planning to sell their home! I just can't see paying an agent thousands of dollars to do something I could do myself with Mike's service and the service of a great local Title Company!

Mike & Carrie, Eau Claire


---

Date: 3/1/2009

Yes, the closing was on friday and went as planned!
Thanks much, we couldn't be happier how things went with the sale of the house.

Denise and Scott, Eau Claire


---

Date: 12/4/2008

The extra work of selling without a full-service listing agent was indeed worthwhile to me. No real surprises. Things went fairly smoothly like I had hoped. I can't think of any way to improve the service you offer. This is a great service and in the end I did save a lot of money (about $4,000) by using eauclairebyowner.com.

John P.
Eau Claire


---

Date: 9/27/2008

Thank you for your assistance in selling our home. We sold much more quickly than we expected, and we�re very happy to have saved thousands of dollars in realtor fees�especially since the buyers are not working with a realtor either. Others have taken note of our selling process, so we�ve definitely passed on your business and name. We will probably have questions as we stumble through the paperwork and closing process, but we�ll try not to bug you too much!

N. Heidorn, Eau Claire


---

Date: 9/14/2008

Michael at Eau Claire by Owner is very easy to communicate with and very flexible, on-the-ball, and efficient. He knew his stuff and he used the most recent and upgraded forms of technology to provide a fast, easy way to sell our current home and purchase our new home. (in other words: He's got a Blackberry smartphone and knows how to use it!)

We loved using ECBO because it saved us tons of money in the selling/buying process and Michael was so easy to work with.

We have already recommended your service to others. Thanks for all you did!!

Kevin and Karrie Meier, Chippewa Falls


---

Date: 9/9/2008

We do recommend eauclairebyowner.com to friends and family. Our sale did go as we had hoped.

Our only surprise was how easy the paperwork was � we just contacted a title company after receiving an offer and they did most of the work.

We were in Interlachen, and I believe listing under the city name of Eau Claire is the best way to go since we were so close and in Eau Claire school district. I think more people looking themselves on the MLS, especially out-of-towners will use the City name.

We appreciated your prompt return of e-mail and phone calls. You did what you said you would do, and in a timely manner. You diligently tried to reach us when you had a call for a showing of our home. Thank you!

Shelley and Clay, Eau Claire


---

Date: 9/3/2008

I would recommend eauclairebyowner.com to to friends and family. Our home sold in the amount of time I had expected, but we didn't get as much as we had wanted. We were surprised by people selling houses nearby that were comparable, so we had to lower the price competitively. Overall we thought it was great.

David and Tressa, Eau Claire


---

Date: 6/1/2008

I would recommend eauclairebyowner.com to friends and family. Sales of two homes went as I had planned. I did not encounter any surprises in the process of selling, as I have bought and sold many houses in the past.

For me, the service is very good just the way it is as the only thing I'm really looking for is an MLS listing.

My home had been on the market for a year with a full commission realtor with very few showings. My property sold within a month using this service. Michael went out of his way to accomodate me, even expanding his listed territory and was very professional and friendly to work with.

I have since listed and sold another home using his service.


Phil K, Rice Lake, WI


---

Date: 6/1/2008

We would recommend Eau Claire By Owner for we were well satisfied. Michael came up and explained the different plans. We then decided to put our place on the market for 6 months with the plan that suited us and we were able to sell our palce in that time frame. We enjoyed working with you.

Shirley and Jerry Olson, Rice Lake, WI


---

Date: 5/6/2008

My wife and I listed our house with a traditional realtor for five months with nearly no interest and zero offers. After two months off the market we decided to sell it ourselves with Michael's assistance. We bought an MLS # on a Saturday and accepted an offer to sell the following Saturday. In the week we had our house for sale with Eau Claire By Owner we had two showings plus multiple showings with the people who ended up buying the house. By not selling our house with a traditional realtor we saved over $4000 in commission fees. I can�t think of one single reason for anyone to sell their house with a traditional realtor.

After accepting an offer to sell our house my wife and I began the search for our new home. Michael acted as our buyers agent and did an outstanding job. He was very helpful and accommodating. We looked at over a dozen houses before finding the one we wanted. Michael was always happy to show us different houses, and always kept us up to date with new listings on the MLS.

We will be recommending Eau Claire By Owner to everyone we know who is selling their house in the Eau Claire area.

Michael is a great guy and runs an excellent business.

Jeff & Vanessa Moessner, Eau Claire


---

Date: 1/4/2008

Our sale went as we hoped it would, we did not encounter any surprises.

We have suggested this method of selling to some of our friends in Eau Claire...expect a call in February 08.

Thanks Mike!

Jeff and Lori, Chippewa Falls


---

Date: 12/23/2007

I would recommend eauclairebyowner.com to friends and family.

Photos used and description were excellent. Listing produced 1-2 showing weekly. Would use Eau Claire by Owner in the future.

Mike Brown, Eau Claire


---

Date: 12/6/2007

I would recommend eauclairebyowner.com to friends and family. The sale went as we had planned.

Though we eventually sold to someone who found us through MLS, most of the folks who came through our open houses found us by following the For Sale signs we posted at nearby street corners.

EauClairebyowner got us listed on MLS for a great rate and that is how the buyers found us. Even in a down market a good house will sell and the realtor isn't bringing much to the party. We still had to fix the place up and clean it up for open houses. The paper work is mostly handled by the bank and title company. The only thing we needed a realtor for was access to MLS and EauClairebyowner gave us that at a reasonable price.

Steve and Kathy, Eau Claire


---

Date: 11/25/2007

Yes, I would recommend eauclairebyowner.com to friends and family.

We were disappointed in ourselves for taking an offer so far below the asking price. We had a few calls prior to the offer but then once we accepted the offer, it seemed we had 1-3 calls a week on the duplex. We wish we would have held out awhile longer or counter offered for a higher amount.

We were very pleased with the service you offer. The web site is well developed and easy to get around in, you answered our questions promptly when we called or e-mailed, and gave us great exposure which resulted in several calls from interested parties.

Randy and Toni, Eau Claire


---

Date: 9/25/2007

I'm a builder who just listed and sold my first home through eauclairebyowner.com. I've been doing this for 31 years. Up until now I've listed with full-service agents, but I've never seen anything like the response I had with this listing. I had more showings than with any other home I've ever built. I even picked up three new custom home jobs because of the listing. All this in a time where the real estate market is supposedly tanking! Thanks Mike!

- Name withheld by request


---

Date: 8/6/2007

I would recommend Eau Claire By Owner to friends. Michael, you need to remind clients that agents may give very short notice for showing homes. Sellers, check those emails and calls often! I'm glad you called warning me of the first showing before we had everything set up.

-Chuck White


---

Date: 8/6/2007

I would recommend Eau Claire BY Owner to friends and family. Everything went as planned with the sale of our home, we saved over $11,000 in real estate commissions!

- Dave Kramschuster


---

Date: 5/31/2007

I thought your services went well. Considering how the market was at the time of our move, I was very pleased with how much action we received.

Scott and Stephanie, Chippewa Falls


---

Date: 7/11/2007

I would recommend Eau Claire By Owner services to a friend. In fact, I already have done so, and his home has an accepted offer as well! Michael did what he said he would do. I can't think of any way to improve the services he offers.

- Jerry Bauer, Eau Claire (now Montana)


---

Date: 4/10/2007

I would DEFINITELY recommend Eau Claire by Owner to a friend. Anyone who knows even a little bit about selling a house can save thousands by using ECBO!! Great option for us and we DID save thousands. I thought your services were more than adequate for the price.

Michele, somewhere in New Mexico


---

Date: 4/10/2007

Definitely would refer friends to ECBO. We already have. We were very happy with how your service worked for us. The only way we can think of to make it better is for you to pack up all our stuff to move!! Thanks for all your help. It worked out better than we could have hoped.

Greg and Amy, Eau Claire


---

Date: 3/18/2007

Mike,

Thanks so much, you were extremely helpful! Having MLS exposure, while selling your house, is the most important thing a seller can do.

I would definitely recommend ECBO to friends and family. In fact I already have. The bottom line is people use the MLS and the internet to find homes. Why pay a realtor big bucks to do so little?

Nick G, Chippewa Falls


---

Date: 3/5/2007

I would highly recommend ECBO to a friend and already have mentioned it to a few people who are looking to sell their homes in the next couple years.

Mike was very professional and easy to work with. Anytime I would email a question, he would get back to me with 24 hours. Very friendly!!!

The only thing I would've liked to have seen (probably not necessarily a service) is like a breakdown of what needs to happen when...like an info sheet so we knew what to expect. Basically everything that will happen before closing. We had no idea, we just kept asking questions.

We initially went with a [full-service] realtor but weren't getting the exposure we wanted (especially on the internet). We tried selling it on our own for a couple months but had to take the time to do our own marketing using various newspapers and postings at local businesses, but we still weren't getting the internet exposure that we wanted. We received the ECBO postcard in the mail and contacted him within a few weeks. We were able to direct people to the site on our "take one" info sheet and they were able to see the photos and more info as well as directions to our location. We saved about $8000 on commission and still received the exposure on the MLS. This was great advertising for the price. We sold our house within a year and our page received over 900 hits total. I would highly recommend ECBO to anyone.

Sue K, Strum


---

Date: 2/20/2007

EauClaireByOwner was great to work with! Good service at a reasonable price.


Renee, Eau Claire


---

Date: 1/30/2007

I would definitely recommend eauclairebyowner.com to a friend. Eauclairebyowner allowed us to get the exposure we needed, but made the selling process so much simpler by eliminating the use of so many REALTORS. (The REALTOR that sold the house couldn't believe how fast the whole process went).

Your services were very good and I can't really think of anything that needs improving. You had timely feedback and everything went very smooth. Just keep advertising and letting people know of your services. I think that more people would enjoy the freedom of selling their own home if they knew how easy it can be. I wish we could have dealt with something like this on our recent home purchase.

L. Halling, Hammond, WI


---

Date: 1/23/2007

One of the REALTORS representing a buyer, when she called to request a showing asked me how the process was working. I told her "great". I had 20-25 showings, and in this market, it went sooner than I thought it would. Thanks, and I'm very happy I went with you instead of a [full-price] REALTOR.

-E. Gunderson, Eau Claire


---

Date: 1/8/2007

We both feel your price was very reasonable. Being that our house sold relatively quickly, we are not able to give you any ideas on how to improve your services. We are very happy with what we received.

M. Caldwell, Eau Claire


---

Date: 9/20/2006

I closed on Friday at 4:00pm. It all went well and I thank you for the excellent service. I'll keep you in mind for all my
future sales.


Thanks!

M Bradford, Eau Claire


---

Date: 8/11/2006

I was very pleased with the service. Not going through a realtor saved me at least $10,000. Sold my home and found my new condo on Eauclairebyowner.com. I would recommend this service to a friend.

Barbara M., Eau Claire


---

Date: 6/1/2006
Customer: Mary Stamos

I really liked using the website. It is easy to
use and well planned out. It was a big help.

Thanks for everything.


---

Date: 4/20/2006
Customer: Carla Stabenow

After on and off 2 years with realtors, we listed on your site and accepted an offer in 7 weeks. This service is GREAT. Thanks for all you did. Highly recommend. Who can show a house better than the owners?


---

Date: 2/6/2006
Customer: Linda & Jay Lellman

We are very pleased with the results we have had using eauclairebyowner.com. Two of our properties sold very quickly after starting the service. Our buyers said they found us on eauclairebyowner.com. We have been very satisfied with the helpful & professional way we were treated.


---

Date: 2/28/2006
Customer: Ron Tayek

I sold a home on web site in Oshkosh 5 years ago. Your site is much more informative. You have all the forms, locations and even loan places involved. So far it has been very easy. You could easily be charging more for this service!