&nbsp &nbsp &nbsp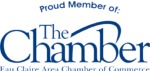 What is included in a Flat-Fee MLS listing:

6 months of exposure on the Northwestern Wisconsin Multiple Listing Service. Your listing can be seen on dozens of local real estate sites.
Listing on eauclairebyowner.com is for a term of 6 months.
Complete description of your property, including unlimited narrative description.
Attractive, professional yard-arm sign, installed by us; with your phone number and our attractive web site logo. We remove the sign around the time of closing.
Ten color photographs for your web page. We suggest 7 interior and 3 exterior shots. Pictures may be uploaded by property seller at any time or we will put them in for you. Existing pictures may be replaced with new pictures at no cost. Note: Pictures are imperative. The listings with pictures generate more activity. They can be snapshots or digital. We can scan and upload them for you. (If you e-mail them to us use jpeg and please don't embed in a Word document.)
Real estate forms (Purchase Agreement, Seller's Disclosure, Lead Disclosure) downloadable off the web site.
Information for sellers and buyers on the 'for sale by owner' process.
Free listings of as many open houses as you want.
Ready-to-go printable spec sheets of your listing, with pictures.
Attractive brochure box in which to put your spec sheets.
Unlimited real time changes to your website listing. Instantly change your selling price, contact information, description, open house listings, pictures, or any other aspect of your listing through convenient user forms on our website (or we will do the changes for you).
Continuing promotion of our website.
Links to area services, sites, recreation, schools.
Spam protected e-mail contact form to prevent web robots from harvesting your email address from our website.

All for $395!!!